Lose yourself in the serenity of the Aveda Spa, at The Lakeside Hotel – The difference between a good break and a great break…
If we are being completely honest – is there ever a bad time to book a spa break?  I do not think I know a single soul who would turn down such an offer.  What is there not to like about treating oneself to a much-needed recoup?  A chance to say farewell to life as we know it and naturally the strains it brings.  An opportunity to say hello to relaxation and indulgent treatments, within a luxury hotel.  A place where couples can spend quality time together away from routine and commitments.  Whilst, for friends, it can be a fun pampering experience away from hectic diaries.  Above all, a spa break can be extremely beneficial to one's well-being, especially in these winter months, and here are three reasons to book one.
Boost Your Immune System
The colder months bring the beginning of the flu season and before you know it, the irritating sniffles set in.  Another reason why we should be improving our immune system, so we can help tackle these winter loathsome nasties.  To be successful in life you must be able to work, have determination and not give up in the face of diversity.  Daily life can make our bodies happily house stress and toxins that will ultimately catch up with us.  Enhancing our immune system with a spa treatment, like a massage, will relax your body and fill it with vitality.
Have a Restful Night's Sleep
A change to your daily schedule can really help you get a goodnight's sleep.  It may seem like a simple and obvious fact, but rest is invaluable to all of us.  So why are so many of us refusing ourselves the recommended seven hours?  With work, family, events and other life commitments, more and more of us are feeling the fuzzy ball of tiredness by day.  Due to a concoction of limited sleep, quality of sleep and no power naps to speak of – we need to stop neglecting ourselves!  The delightful trio of the Aveda Spa's atmosphere, treatments and the hotel's uber soft beds, ensures the perfect night's sleep.
You Deserve It!
We spend most of our lives making sure that others are healthy and happy, so why should we not turn the focus on ourselves and have a break from it all?  The Lakeside's Aveda Spa offers luxury treatments like their 'Purely Lakeside', 'Signature Body and Massage Treatments', plus various facials and hand and foot treatments.  Their opulent 'Purely Lakeside' range is a menu of little treats of 1 hour to over 2 hours of innovative techniques.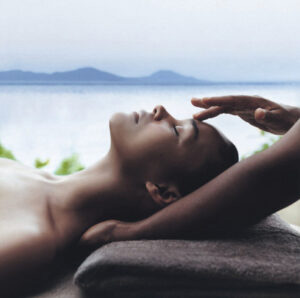 For instance, their 'Purely Indulgence' option is designed to relieve your body of tensions with soothing and invigorating dry skin brushing, body exfoliation, relaxing massage and a revival of the face and scalp.  The 'Purely Gentleman' package comprises of specific treatments for your back, face and feet.  They use cleansing, steaming, dry skin brushing and massage to completely rejuvenate your mind, body and soul.  A must for the male business traveller!
There is also the 'Purely a Treat' choice, which is a quick unique hour body massage or facial.  The reason why it is so unique is due to a consultation before the treatment, that determines the techniques used.  Ideal for those who want to focus on areas of need, as it is completely bespoke.  Finally, The Lakeside's Aveda Spa, are happy to announce that their 'Purely Bamboo' will be launching soon.  A specialised treatment involving heated bamboo sticks, which promises to evoke circulation and lymphatic circulation.  Perfect for relieving stress levels and tension of the tissue.  If you are a fan of the 'Swedish Massage' and 'Deep Tissue Massage', this treatment embodies them both.  Great for sports fans
For Couples
Enhance your romantic retreat by choosing the Lakeside's Ultimate Lake District Spa Break and a 3 night's stay and breakfast, in their Exclusive Lodge Suite.  Find total indulgence in a 3-hour spa journey, that includes a body polish, massage, luxury facial and scalp treatment back in the privacy of your lodge.  Once revitalised you will sit back and relax with a champagne afternoon tea by the Lake and reminisce of the lovely memories you will share forever.
For Friends
Get your close friends together and book a date to take advantage of the hotel's Group Spa Day experience, for a fun catch up in the best location.  The spa's senior therapist will discuss your unique treatments, prior to your stay, where a host will greet you on arrival and make your day truly spectacular.  You can either choose to dine for lunch, afternoon tea or have an exclusive private dinner with champagne, as you partake in endless chatter throughout the evening.  Whilst you enjoy your treatments, pool, steam room, sauna and jacuzzi – you will receive complimentary fruit juice, coffee, tea and of course the velvety-smooth slippers and robes.  Ideal for hen parties and baby showers with a luxurious difference amongst your nearest and dearest.
For One Day
Even if it just for one day – let the day be simply perfect in every way!  The Lakeside's Aveda Spa Days will promise just that, and from three packages to choose from, you can pick the one that is just right for you.  For the best ending to a hectic and fast-paced week, choose their Luxury Spa Day to delight in a three-course lunch in the Conservatory or Terrace.  Followed by a 2-hour 'Pure Peace' treatment, that will bring harmony indeed, by combining cleansing, exfoliation, massage and masque therapy for the back and face.  A complete and carefully designed package to find that inner peace and restoration for the week ahead.  This winter you can also save 50% off 2-hour spa treatments with the Lakeside's winter50 promotion.  Contact 015395 30001 to find out more information and to book.
The world in which we live in is packed with harmful toxins and teamed with our work-life, social-life and home-life it can be a harmful mix.  The everyday pressures and mundane routines can impact us both physically and mentally.  We are told that even a short time in a jacuzzi or sauna can relieve our stress build up and we choose not to.  Spa treatments are renowned for promoting relaxation and mindfulness, but again we choose not to.  It is time to start our New Year's resolutions early to make space, commit and book that Winter Spa break your body needs!