Whether you missed out or want to relive the magic all over again – Find the perfect way to finish off the festive season and ring in the New Year at the Lakeside Hotel & Spa
Even though the New Year is practically in full swing, it is always a good idea to plan for the year ahead.  Maybe one of your New Year's resolutions is to, in fact, be just that.  More organised, more relaxed, have more family time and maybe be a little more kind to you.  A New Year's break, at the Lakeside, covers all those needs with such ease.  Celebrating this special time here really is quite the indulgent break you deserve.  A much-needed rest and recoup after a hectic year full of all sorts of bits and pieces.  Perhaps, it has been a year filled to the brim with busy-ness that quality family time has, in turn, been thin on the ground.  Or maybe a relaxing break for just you and your loved one is overdue, and you crave the privacy of quiet time and a spark of rekindled romance.  This hotel will ensure that you (or you and your family) have the happiest, most comfortable and luxurious New Year.
Every Detail Taken Care Of
The Lakeside has created an indulgent and luxurious break, designed with your needs in mind, so all you need to do is unwind and enjoy the amenities that this superior hotel has to offer.  From the moment you arrive, you will embrace in the brilliance of the Victorian heritage and festive occasion, amongst the lush setting of contemporary sophistication. This opulent break starts on Monday 30th December when you will be spoilt with their famous grazing buffet, preceded by a welcoming drinks reception at the Lakeview Grill Restaurant and Conservatory.  You will also get the chance to partake in a little light-hearted table magic by the joyful sounds of their resident pianist's keys.
Spend New Year's Eve morning and an exquisite start to the day, with their English Breakfast by the beautiful backdrop of Lake Windermere.  Lakeside Hotel will then take you on a 2-hour sail on the Lake, where you can delight in their winter treats and experience the magnificent landscapes by water.  New Year's Eve welcomes a celebratory gala dinner, served by the captivating melodies of a professional live band.  Champagne, fireworks and a traditional piper will follow at the Lakeshore at midnight, to embrace 2020 in style.  The evening continues with snacks in the comforts of the Conservatory for the late night party-goers.
Wake up to New Year's Day 2020 and a hearty Cumbrian brunch,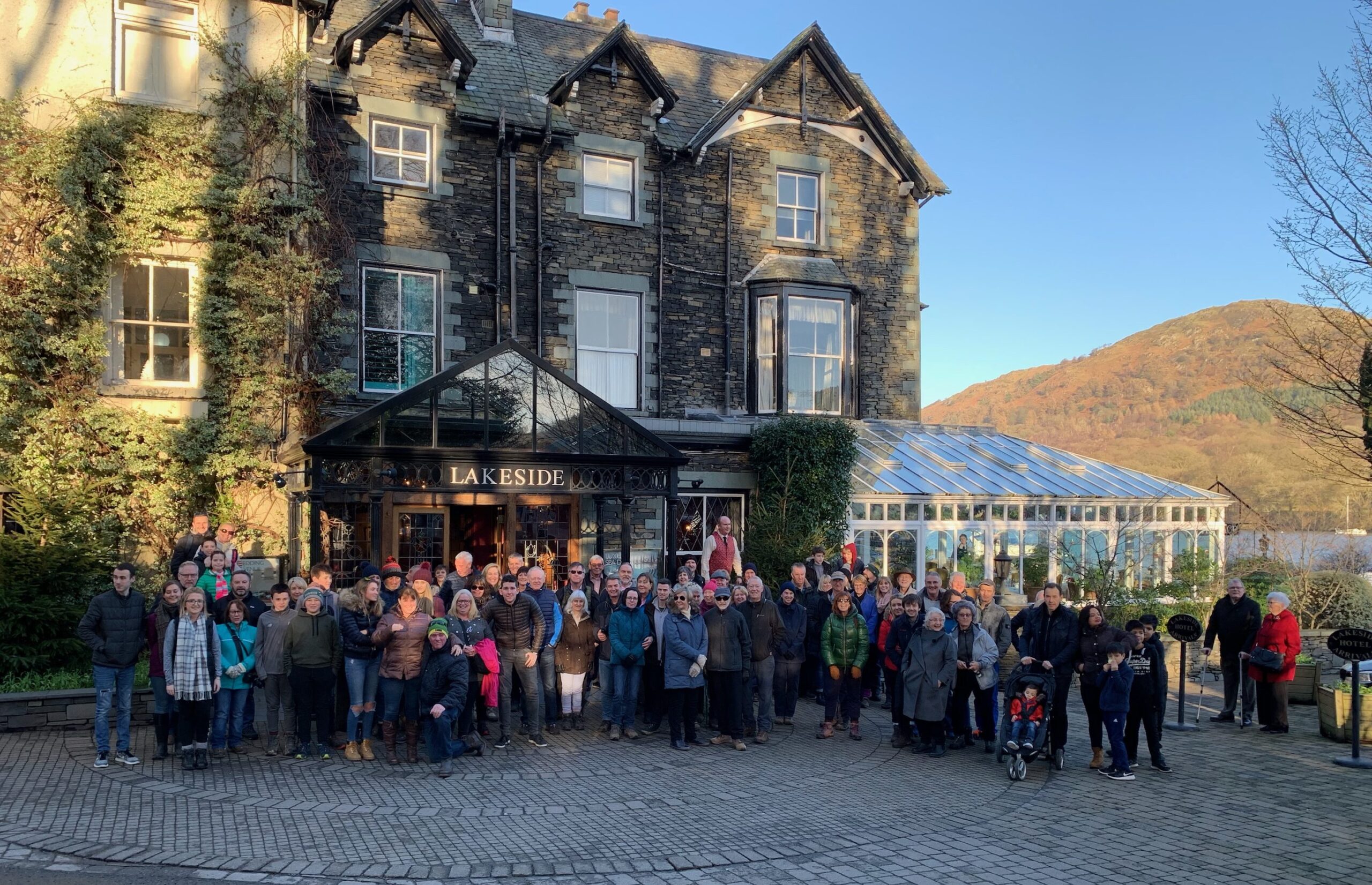 served at 12 noon.  While in this pretty part of the country, why not soak up the surroundings?  Discover its peaks, hills and stunning winter scenes or relax and unwind in the hotel's Aveda Spa for a spot of you time.  Afternoon Tea is arranged at the cultural Lakeland Motor Museum Cafe, which sits by the charms of the River Leven, after a soft 3-mile walk or making your own way there.  Evening brings your last dinner and jovial Casino games with fun prizes to be won. Breakfast is served on 2nd January, with a few last gazes of Lake Windermere and before fond farewells of a precious time spent at the Lakeside Hotel.
Home vs. Hotel
Everyone has their own reasons for opting to spend New Year away from home.  For me, it is even just the simple things that make this decision a 'no-brainer' so to speak.  Checking into a hotel and having a daily housekeeping service is indeed a luxury I look forward to – especially when travelling with family.  There is nothing better than someone, other than me, making the beds or bringing fresh towels each day.  A getaway should be a break from the routine of home, so having everything taken care of is bliss, yes, but today rather expected too.
The Lakeside Hotel disregards the expected and goes above and beyond.  As soon as you arrive you are met with another level of superior hospitality.  A hotel that feels like home but comes with the added benefits of pure luxury living and comfort.  There are also the astounding fine dining experiences, excellent amenities, out-of-this-world customer service and one of my favourite 'room with a view' locations.  There is much to be said about not even having to leave the hotel, to feel like you are on a break.
I know that some people shy away from booking New Year at a hotel, due to the lack of personable factors.  Whilst some hotels are rather overwhelming and intimidating – the Lakeside Hotel is quite the opposite.  This place really does shine brightly with an elegance that is neither pompous nor unnerving.  Therefore, your ability to relax, unwind and literally take a break from the everyday is priceless here, thanks to their capacity to provide excellence in every sense of the word.  Whether you are travelling alone, embarking on a romantic getaway or holidaying with your family – rest assured the Lakeside will ensure that you never lift a finger, at this special time of year.
Tariffs
3 nights 2019 New Year Break 
Woodland View from £600 per room per night
Ultimate Lakeview from £650 per room per night
Lakeview Suites from £740 per suite per night
Stay 4 nights and enjoy a 15% discount on all room types**
Twin/double rooms for single occupancy carry a supplement
Any double rooms may accommodate a maximum of one child sharing with their parents as follows: Children under 3:  No charge
Children aged 3-10 years:  £59 per night
Children aged 11-14 years: £95 per night
Click here to download their full New Year itinerary
Click here to view their Christmas build-up with their 'Festive Escape' packages – Between Christmas and New Year
Click here to discover the delights of December with their 'Weekend Christmas Breaks' packages – Throughout the month of December
*2018 prices held until the end of March
**All tariffs include all items described, based on 2 adults sharing